In the summer of 1964, Samuel Beckett was making his only foray into film, a short, almost entirely silent movie called
Film.
It starred Buster Keaton, who was most famous for his genius work in silent comedies but who by now had been reduced to cameos and commercials. Keaton had no idea what
Film
was supposed to be about but a job was a job.
My friend's grandfather was in New York City that summer and happened to stumble across them making the movie at the foot of the Brooklyn bridge. It was a pretty small shoot, and he was able to approach Keaton and take these amazing photos.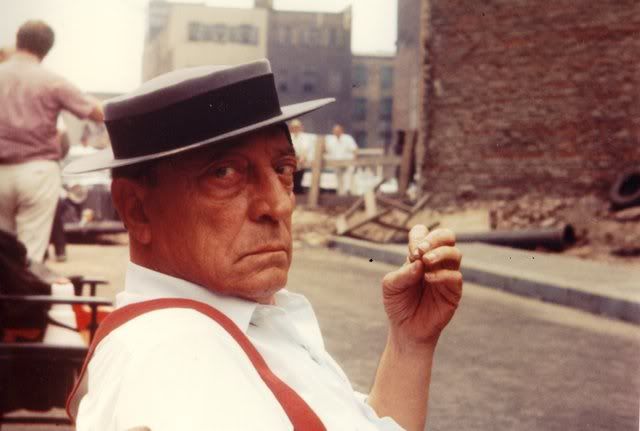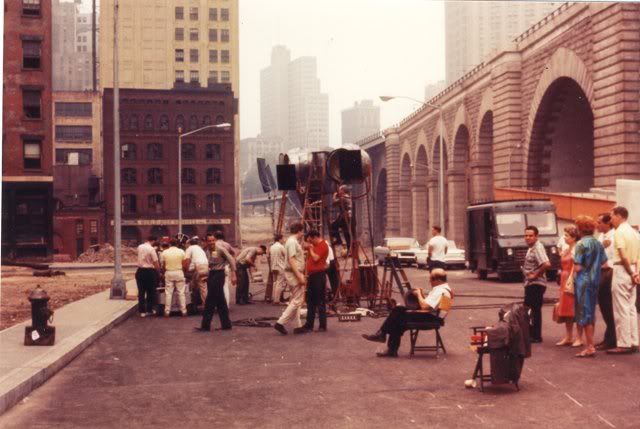 The photo below features not only Keaton, but Beckett as well (the lean guy standing in front of the car).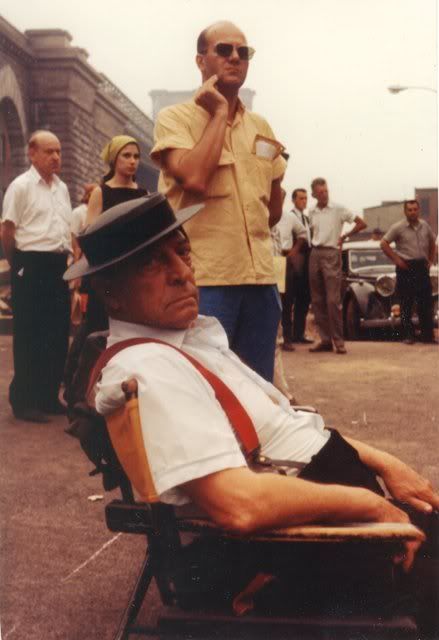 Here's part one of Film:
Current Music: "Bring it On Back" by JET